OCEAN KEY DECK Machinery HAKKIMIZDA
Denizcilik sektöründeki sürekli gelişen ve büyüyen dinamikler açısından bakıldığında Türkiye'deki imalatların Avrupa normu düzeyine ulaştığı süreçle birlikte imalat taleplerinin hızla artacağı beklenmektedir. Bu beklentiler doğrultusunda gemi inşa sanayinin sürekli gelişmekte olduğu ve Karadeniz, Marmara Denizi ve hatta Ege Denizi kıyılarında tersane yatırımlarının hızla devam ettiği görülmektedir.
Son yıllarda oluşan üretim planlaması mantığına bakıldığında, gelişmekte olan sektörlerin yanında yan sanayilerinin de gelişmesinin kaçınılmaz bir zorunluluk olduğu aşikârdır. Ancak denizcilik sektöründeki genel büyüme eğilimine karşın, gemi yan sanayinin düşük üretim düzeylerinde kalacağını ve profesyonel anlamda yeterli gelişim gösteremeyeceğini, bu alanda bir açık oluşacağını tahmin etmekteyiz.
Bu sebeple profesyonel anlamda bir yapılanmanın gerekli olduğu fikriyle bu oluşum içerisine girmekteyiz. Güvenilir kaynaklarını etkili ve verimli kullanan bir kurum olarak standartlara uygun, kaliteli ürünleri zamanında üreterek, planlı ve kontrollü bir şekilde istikrarlı büyümeyi hedeflemekteyiz.
Amacımız Türkiye ve dünyadaki denizcilik sektöründe yedi farklı ana sistemin (güverte makineleri, güverte ekipmanları, güverte kreynleri, can kurtarma sistemleri, dümen, dümen makinesi ve ambar kapakları)  tasarımını, imalatını, bakım ve onarımını yapmak ve en önemlisi sertifikalı loyd onaylarını alarak (BV, DNV, ABS, LR, GL, TL, RINA, RMS, CCS) bu sistemlerin kontrol ve testlerini, satış sonrası servislerini, müşterilerin istek ve beklentileri doğrultusunda kaliteden ödün vermeksizin en iyi şekilde yerine getirmektir. Bunun yanında TSE, ISO, DIN, BS vb enstitülerin denizcilik standartları çerçevesinde en kaliteli ürünü imal eden firma olarak denizcilik sektörüne hizmet vermekteyiz.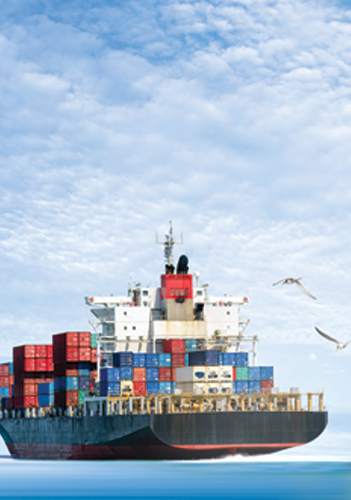 OCEAN KEY DECK Machinery INTRODUCTION
The continuously developing and growing dynamics of marine industry has brought the expectation that the manufacturing demand in Turkey will rise remarkably beside the fact that the manufacturing quality in Turkey has reached European norms. Along with these expectations, the ship construction business has a continuous increase with the investments of shipyards on the coasts of Black Sea, Marmara Sea and even Aegean Sea.
Considering the logic of production planning which has been shaped in the recent years, it is obvious that the supply industries should develop parallel to the growing main industries. However, sectoral indicators have shown us that marine supply industries will not be able to keep up with the general growing tendency of the marine industry and there will be a lack of supply manufacturing because of insufficient professional approaches.
This is the reason why we are managing the foundation of a new company with a professional structure. We are aiming to use our sources effectively to manufacture high quality products on time according to the related standards and run a scheduled development under control.
Our object is to execute design, manufacture and maintenance works of seven various main systems (deck machineries, deck equipments, deck cranes, lifesaving systems, rudder, rudder machinery and store doors) in marine industry of Turkey and the whole world. It is moreover important that we pursue the goal of receiving the loyd certificates (BV, DNV, ABS, LR, GL, TL, RINA, RMS, CCS) of these seven systems and perform final control tests and after-sale services to provide top level customer satisfaction with high quality management. In addition, we aim to reach the relevant quality standards of TSE, ISO, DIN, BS, etc to be fulfilling the requirements of marine industry.